02/11/2017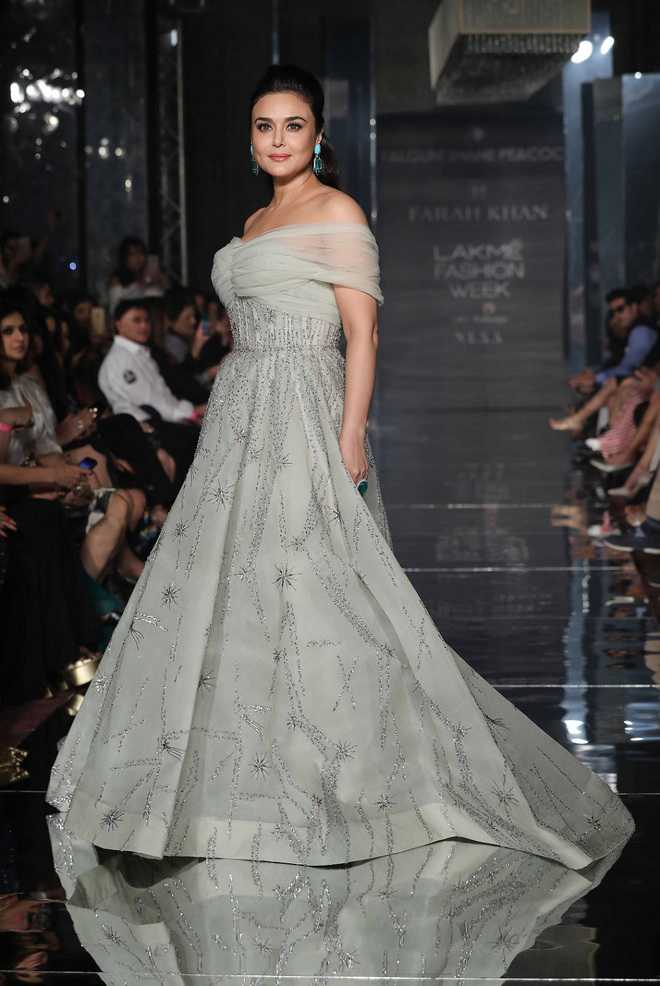 (Photo:bridal dresses)
Manpriya Singh
During his short visit to Chandigarh sometime this year, designer Manish Malhotra had spoken about his then yet-to-be-showcased collection and also how he had started doing gowns, "just a couple of years ago." Courtesy, the "redefined quintessential Indian bride" who has been hung on gowns like the West! "Because at any wedding you see, one function is a gown," shared Manish, provoking us to think of a trend that has been so visible as to not be noticed.
JJ Vallaya, back in 2015, during his visit to Chandigarh, however, didn't think much of the western silhouette merged with Indian embroidery; think lehenga gown or Anarkali gown. "Well, if you really want a gown then go to Paris, because that is where they get the art of making it right. But getting a gown designed here is like asking Valentino to make a lehenga," he had said, once again provoking us to think of the silhouette and how popular it was with brides here.
Gown glory
Little wonder, every designer showcasing at the major weeks does include a fair share of the silhouette, some merged with Indian motifs and embroidery, others totally western in colours, like champagne; still some others with a pre-draped dupatta over the one-piece structure. Shyamal and Bhumika's collection, The Princess' Soiree, as showcased at India Couture Week 2017, included floor sweeping gowns, among other staples like kalidaar jackets and lehengas. Earlier this year, at one of the shows by designer Monisha Jaising, evening gowns shared equal space with concept lehengas and cocktail sarees in the collection titled Opera. The designer has always played upon the gown, often reserving the outfit for showstoppers. Speaking of which, Preity Zinta walked the ramp for duo Falguni and Shane Peacock at Lakme's Winter Festive 2017, in a radiant cold shoulder gown with silver embellishments.
Trend talk
It's a trend that has lasted more than what was even predicted by those in the fashion industry. City-based designer Sana Ghai, who runs the label The Butterfly, feels the trend of gowns at Indian weddings is a mismatch, but does make them to please the bridezillas! "The gown culture seeping into an Indian wedding is just a reflection of so many other western concepts making their way here. Be it the cake-cutting or cocktail parties." She adds, "There are so many and such a wide variety of beautiful Indian silhouettes all ready to be explored."Read more at:wedding dresses online