19/01/2016
Love Story
Baileys Nigeria and BellaNaija Weddings' enchanted event on 10/10/2015 still have us smiling from ear to ear, and we smile even harder when we see the brides-to-be are now married.
We loved meeting the 33 beautiful, accomplished and unique #BBNWonderland brides from all over Nigeria, and we are happy to celebrate with them on their weddings.
#BBNWonderland bride Sheila and Edikan's paths started crossing 14 years ago through work and their personal lives, but they didn't get to meet until over a decade later. Edi sought Sheila out on social media, and within a year, they had started planning their lives together – and as of December 2015, they are One.
The bride Sheila is a creative soul, as a singer, saxophonist, writer and spoken word poet, she performed at her wedding, alongside her husband (she calls him Keys) who played the piano. It was an intimate musical wedding day filled with genuine friends, laughter and tears of joy. She looked divine wearing Nigerian designers – a white low back wedding dresses by James Brendan of JB Living and a custom April by Kunbi reception dress, a prize she won at #BBNWonderland.
The wedding was also beautiful in its diversity as the bride is from Anioma (Delta-Igbo), while Edi is Ibibio from Akwa Ibom.
BellaNaija Weddings and Baileys Nigeria wish #EdiSheila4Ever the best of love and life.
Pre-Wedding Photos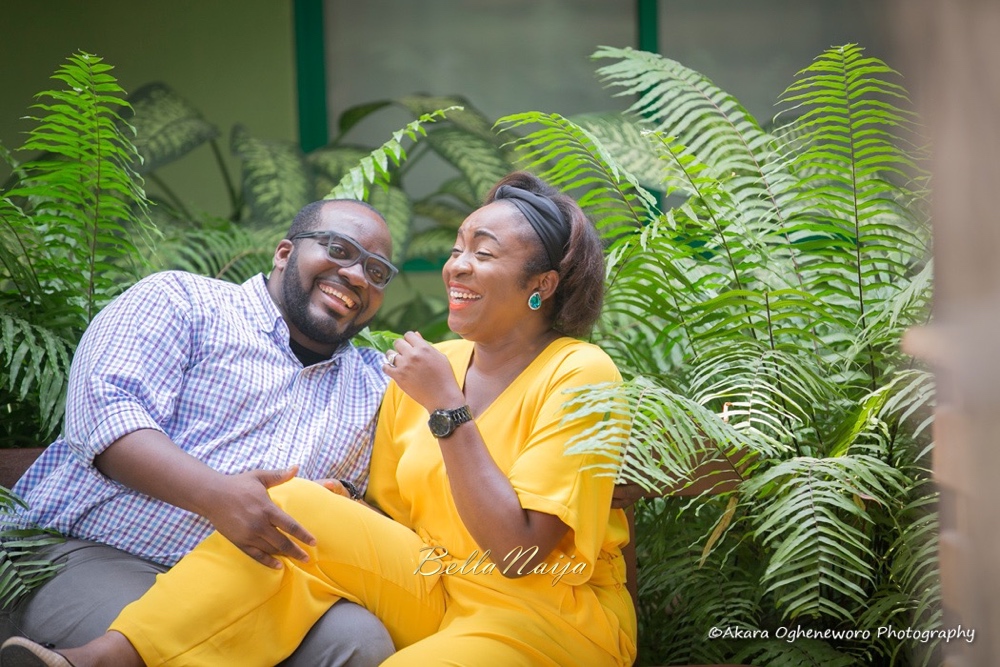 Images: bridesmaid dresses online
The Love Story The story of Edikan and Sheila dates back 14 years, they didn't start dating 14 years ago but the first time Edikan heard of Sheila was in 2000 when a good friend of his was head boy at his secondary school and talked a lot about the head girl who was smart and socially inept. Edikan showed up at Sheila's school a few times hoping to meet this Sheila girl that was helpful but never got to meet her.
Over the next 14 years, Edikan would come across Sheila's rarely updated blog, meet mutual friends who would mention her, work on a project where a certain Sheila was offering backend support, show up at a video shoot for a mutual friend where a supposed Sheila bailed last second so he never got to meet her.
In September 2014, Sheila showed up on Edikan's Instagram explore page and for some reason she stuck out like a sore thumb. Without giving it much thought, he went through all her pictures at the time as she was also promoting a few events that she was scheduled to perform as a spoken word artist.
By November 2014, after weeks of trying to get Sheila's attention on Instagram, Edikan reactivated his Facebook account just to search for her. When Sheila accepted his friend request, he then felt a need to let her know why he was 'showing up' everywhere so he sent a message that said, "Pardon my cyber stalking ways. I find you really interesting".